About as iconic as brewery architecture gets–this is the granite herd that inspired a beer. The Elephant Gate is the grand portal connecting Copenhagen's New Carlsberg District to Valby. Inspired by a Gian Lorenzo Bernini sculpture in the Piazza della Minerva in Rome, where Bernini's elephant holds an ancient Egyptian obelisk on its back, these brewery elephants carry the wort silo, cooling apparatus, and a water tank. Architect Vilhelm Dahlerup designed the Elephant Tower and gate, which were completed in 1901. Artist Nilaus Fristrup created the models for the elephants, which were then sculpted by Hans Peder Pedersen-Dan.
This was Dahlerup's last major building at Ny Carlsberg, the massive industrial brewery complex that sprang up in stages in the 19th century (now being reinvented again as a neighborhood after beer production ended in 2008). Dahlerup was stylistically a historicist and a favorite of Carlsberg owner Carl Jacobsen. Besides Ny Carlsberg, Jacobsen's support enabled Dahlerup to define some of Copenhagen's most famous spaces - amongst others, the architect designed the Hotel D'Angleterre, Dronning Louises Bro, Statens Museum for Kunst, Glyptoteket, and the old Royal Theater.

Jacobsen himself was supposedly inspired by Bernini's Elephant and Obelisk in Rome and suggested the idea. Bernini's piece is kind of a quirky object. The Egyptian obelisk carried by Bernini's elephant, discovered during excavations in the 1660s, dates to roughly 580 B.C. It was already ancient when the Roman artist gave it a little marble steed - it seems like the modern equivalent would be like sticking a Roman column or a Mayan stela on a plastic elephant.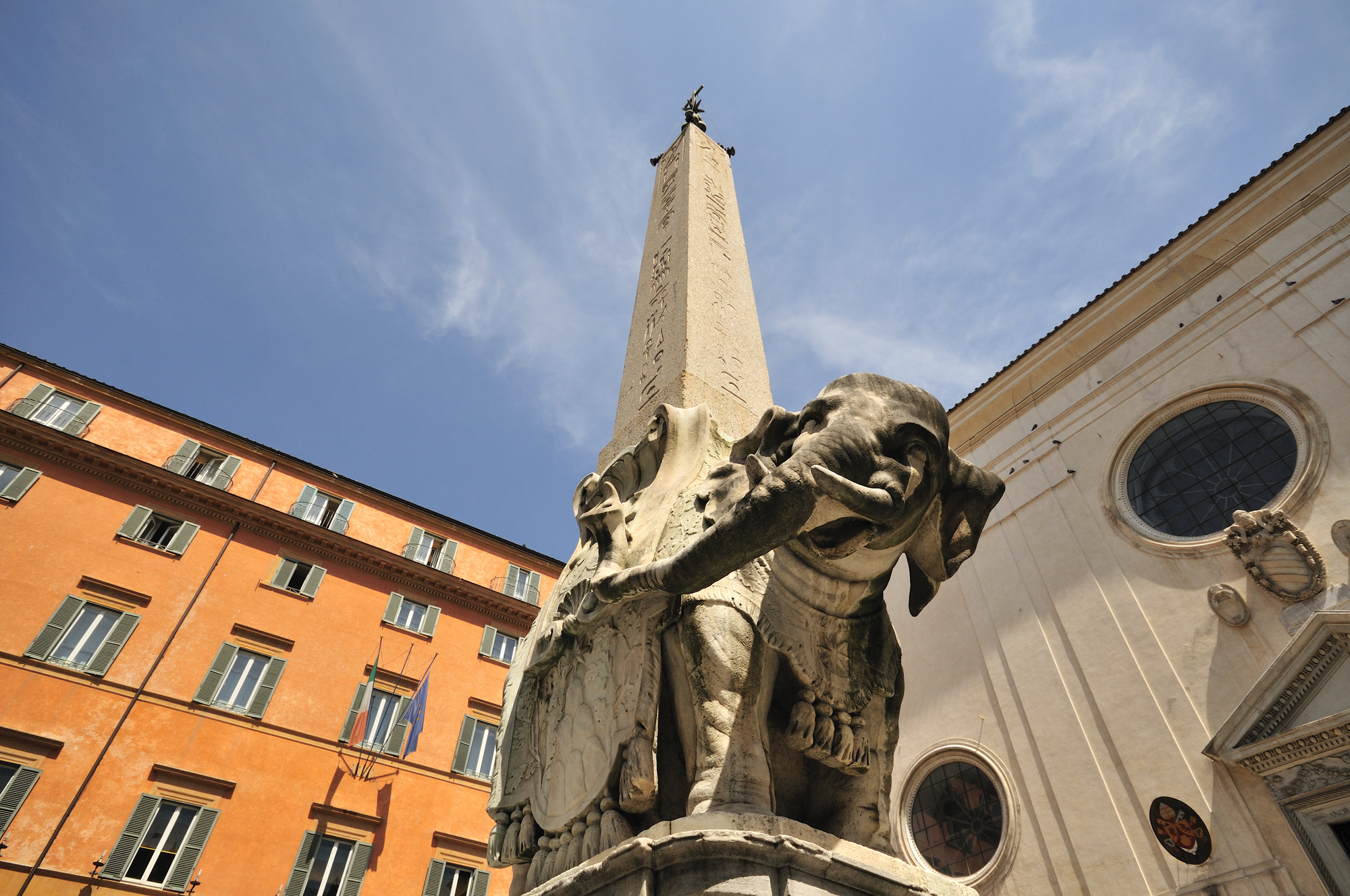 Dahlerup sketched the idea for the elephants, artist Nilaus Fristrup crafted the models, and then Danish sculptor Hans Peder Pedersen-Dan produced it, working for stonemasons Hans & Jørgen Larsen. H.P. Pedersen-Dan had an influential career himself. In addition to Carlsberg's famous elephants, he did the Little Horn Blower statue outside Copenhagen City Hall as well as the original Holger Danske figure that was later recast and placed under Kronborg Castle.
Originally a stop for the wort on its way from the brewery to the yeast cellar, the Elephant Tower was converted into office space in the 1960s. These elephants - who have characteristics of both Indian and African elephants and so don't depict an actual, existing species - did inspire Carlsberg Elephant beer, a strong (and not particularly good) lager launched in 1959.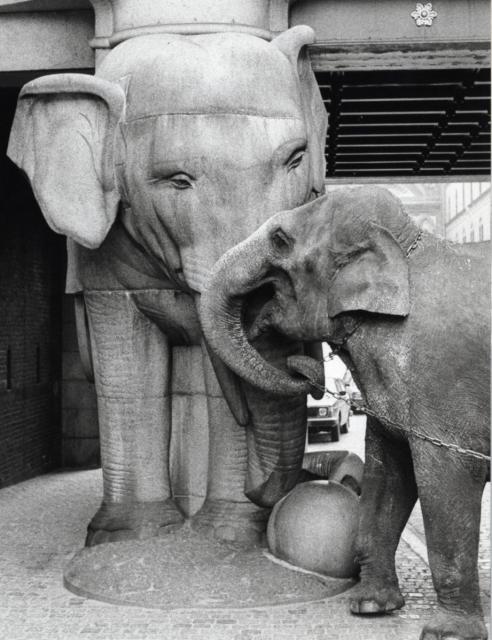 Production Files
---

---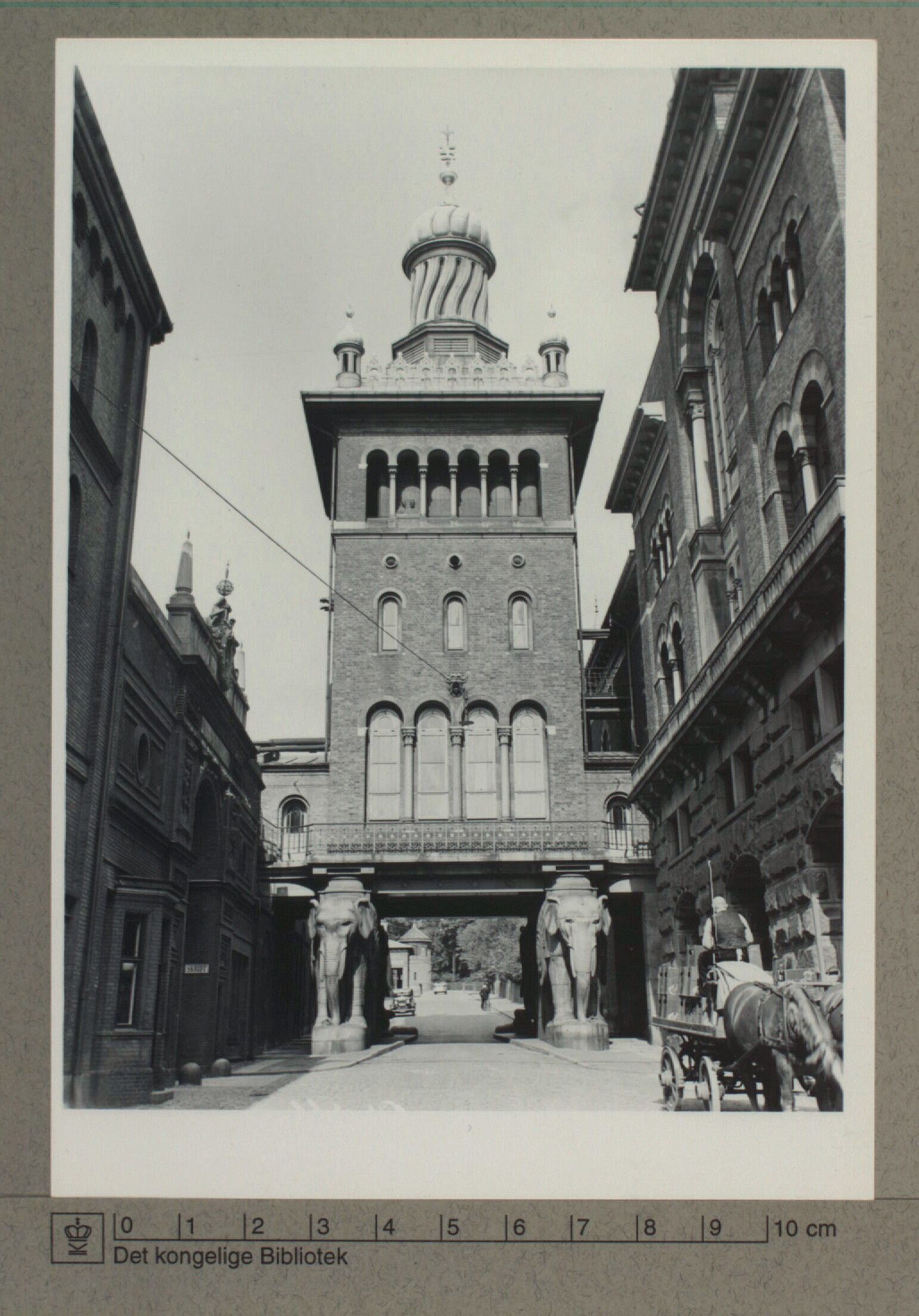 ---