Jazz legend Bix Beiderbecke's childhood church, Davenport's First Presbyterian holds an annual jazz liturgy in honor of Bix - I respect the inventiveness, more churches should embrace their more interesting or avant-garde historic members. The building itself is an impressive example of Richardsonian Romanesque, built in 1899 and designed by C.E. Gottschalk & John Grant Beadle. Not usually my thing, but this one is handsome as hell - the brown sandstone behemoth holds the corner well. If you're a fan, it has an architectural sibling in Galesburg, Illinois, also designed by Gottschalk & Beadle, that served as the model for Davenport's First Presbyterian.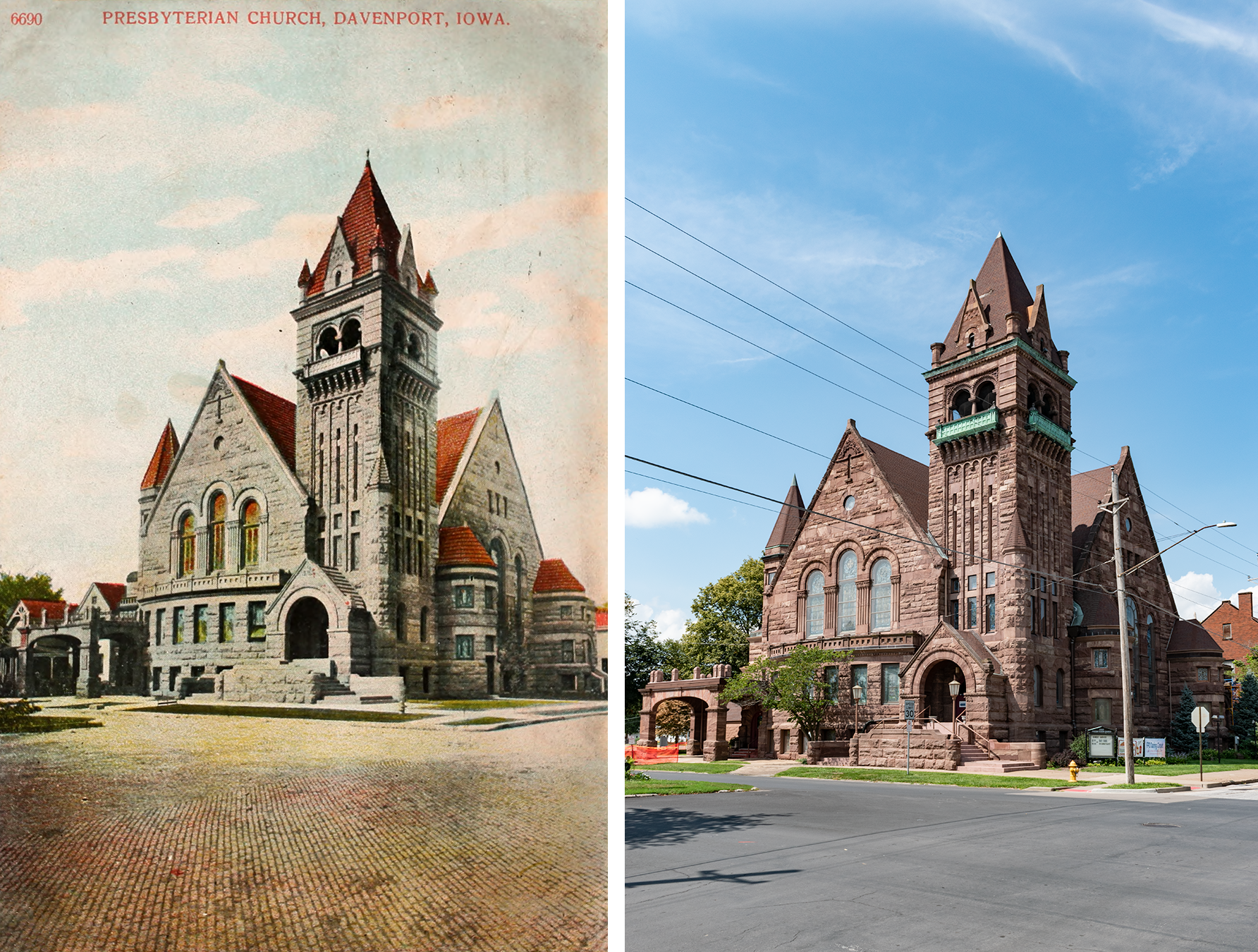 First Presbyterian was the largest Presbyterian congregation in Davenport from 1839 to 1940, with membership peaking at 1500 in 1936. The growing church hired Galesburg's Gottschalk & Beadle to design them a monumental new home in 1897, drawing upon the firm's design for the Central Congregational Church in their hometown, which was itself inspired by H.H. Richardson's Trinity Church in Boston. Gottschalk wasn't in Illinois long, but together Gottschalk & Beadle also designed Galesburg's Carnegie Library, which spectacularly burned down in 1958. By 1900, C.E. had moved back to his native San Francisco. Beadle stuck around, designing a handful of Carnegie libraries in Illinois.

The Bix thing: Agatha Beiderbecke, the jazz great's mom, played the organ here at First Presbyterian. More than 90 years after his death, Bix Beiderbecke is still a bit of an industry in Davenport, and that apparently extends to the ecclesiastical realm - the congregation here embraces that connection wholeheartedly, which is genuinely quite neat. In addition to their annual Bix liturgy, the congregation participates in Davenpot's Bix 7 Road Race by handing out coffee, juice, etc. to race spectators.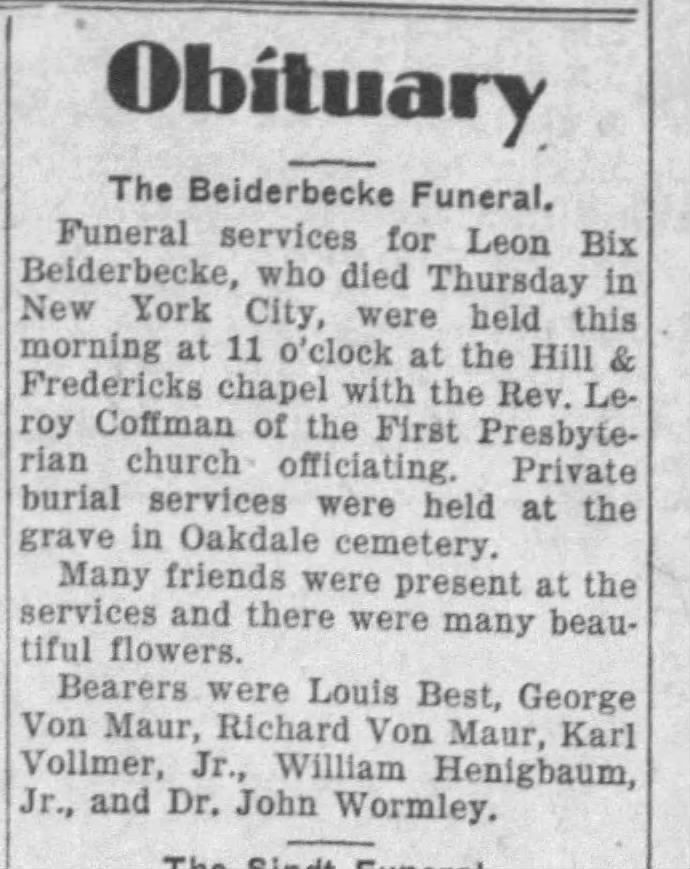 First Presbyterian was listed on the National Register of Historic Places in 1983.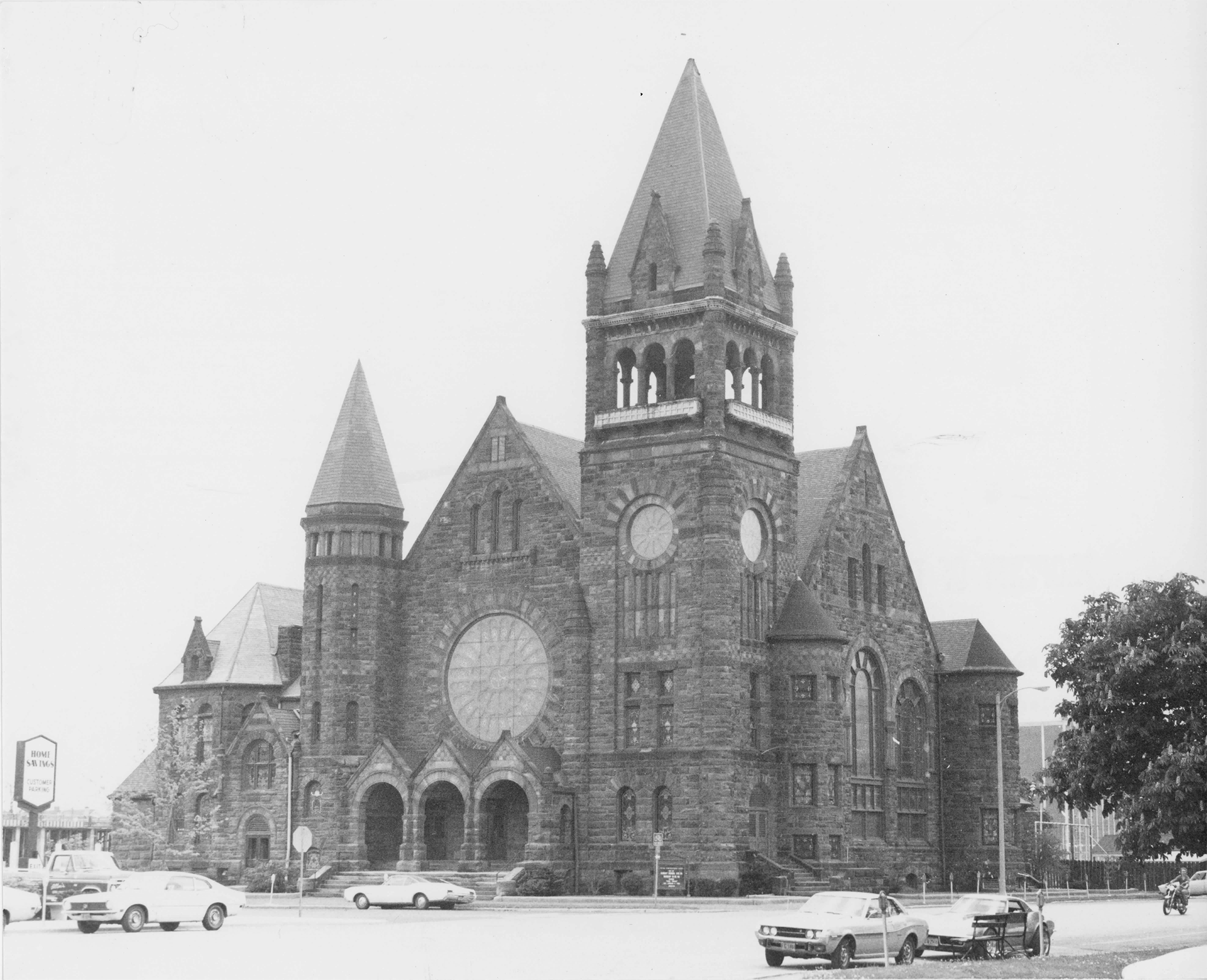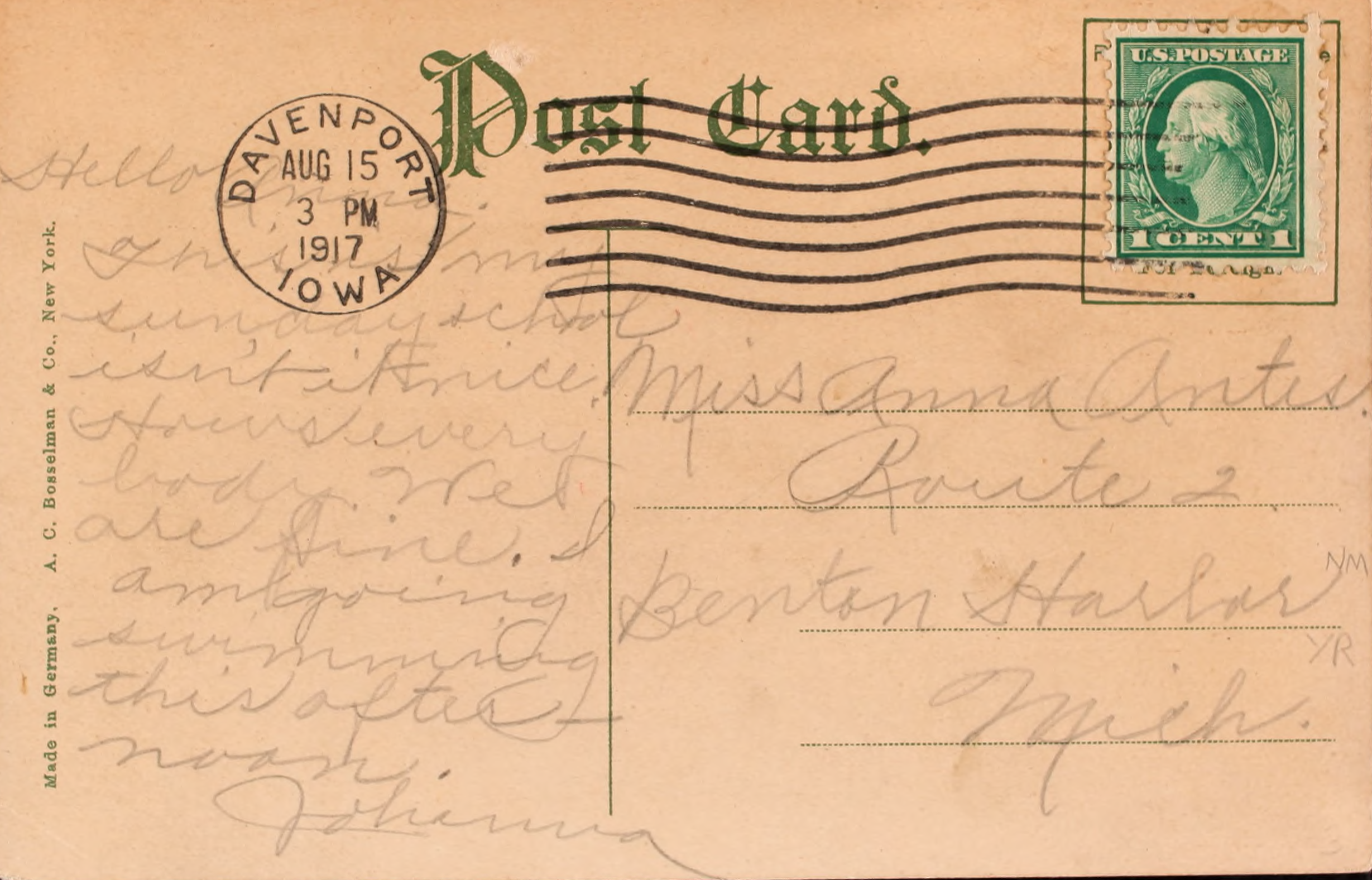 Production Files
Further Reading:
---