This is one where the gap between the postcard and the present-day photo hides something big - a whole-ass metro station, which was built under Enghave Plads in the 2010s as part of Copenhagen Metro's Circle Line. Enghave Plads is also another entry on my "Copenhagen is not as old as you think" list; the square was only established in 1897. The slender tower of Christ Church went up in 1900, designed by noted beetle collector, local politician, and ecclesiastical architect Valdemar Otto Koch. Koch also designed the rococo-inflected apartment mid-rise next door, built in 1905 and the longtime home of Danish actor (...director, screenwriter, artist, musician, etc) Erik Clausen's production company.
Christ Church was the second church in Vesterbro, built to relieve the pressure on St. Matthew's as Copenhagen flooded past the boundaries of the old city walls and Vesterbro grew into a hub for the city's industrialized working class.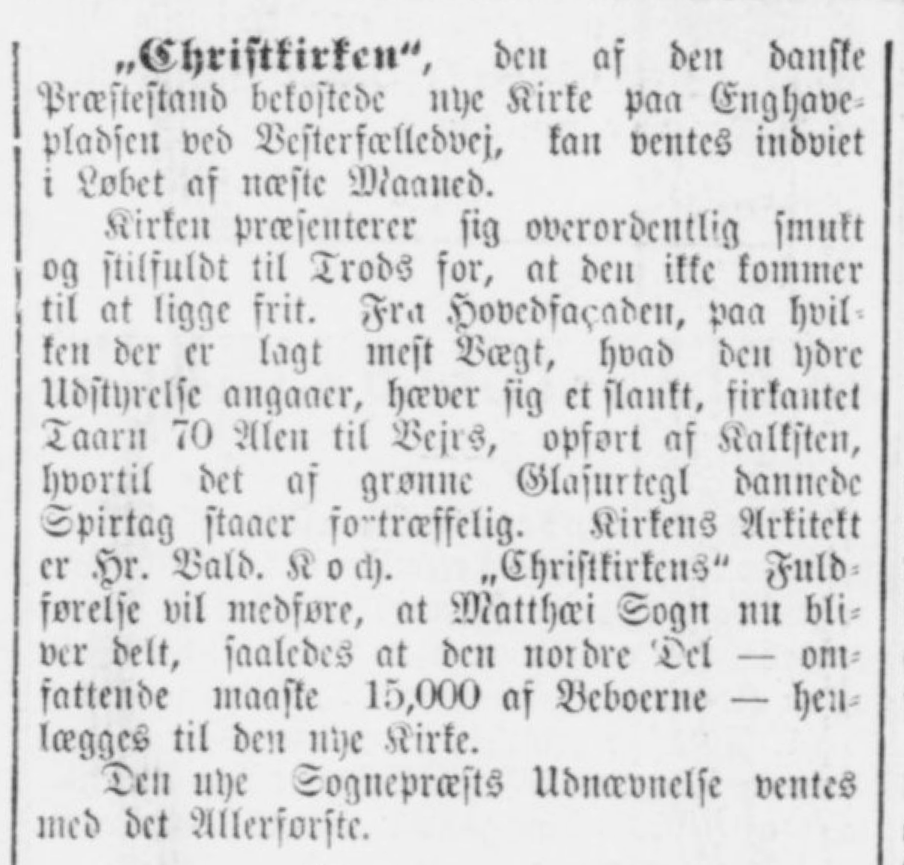 Romanesque revival with a design heavily reminiscent of the Spoleto Cathedral in Umbria, Christ Church sits squarely in the Danish architectural traditional of Italophilia that crescendoed around the turn of the century. You can see it in Copenhagen City Hall, in the Statens Museum for Kunst, in the Nazareth Church in Østerbro - Copenhagen went wild for Italian-inspired architecture. Christ Church even has that little loggia! Here, the combination of the whitish limestone cladding with glazed green tiles elevates the church into something quite unique in the city. The Royal Danish Academy of Fine Arts agreed, awarding architect Valdemar Otto Koch the Eckersberg Medal for his work on the building.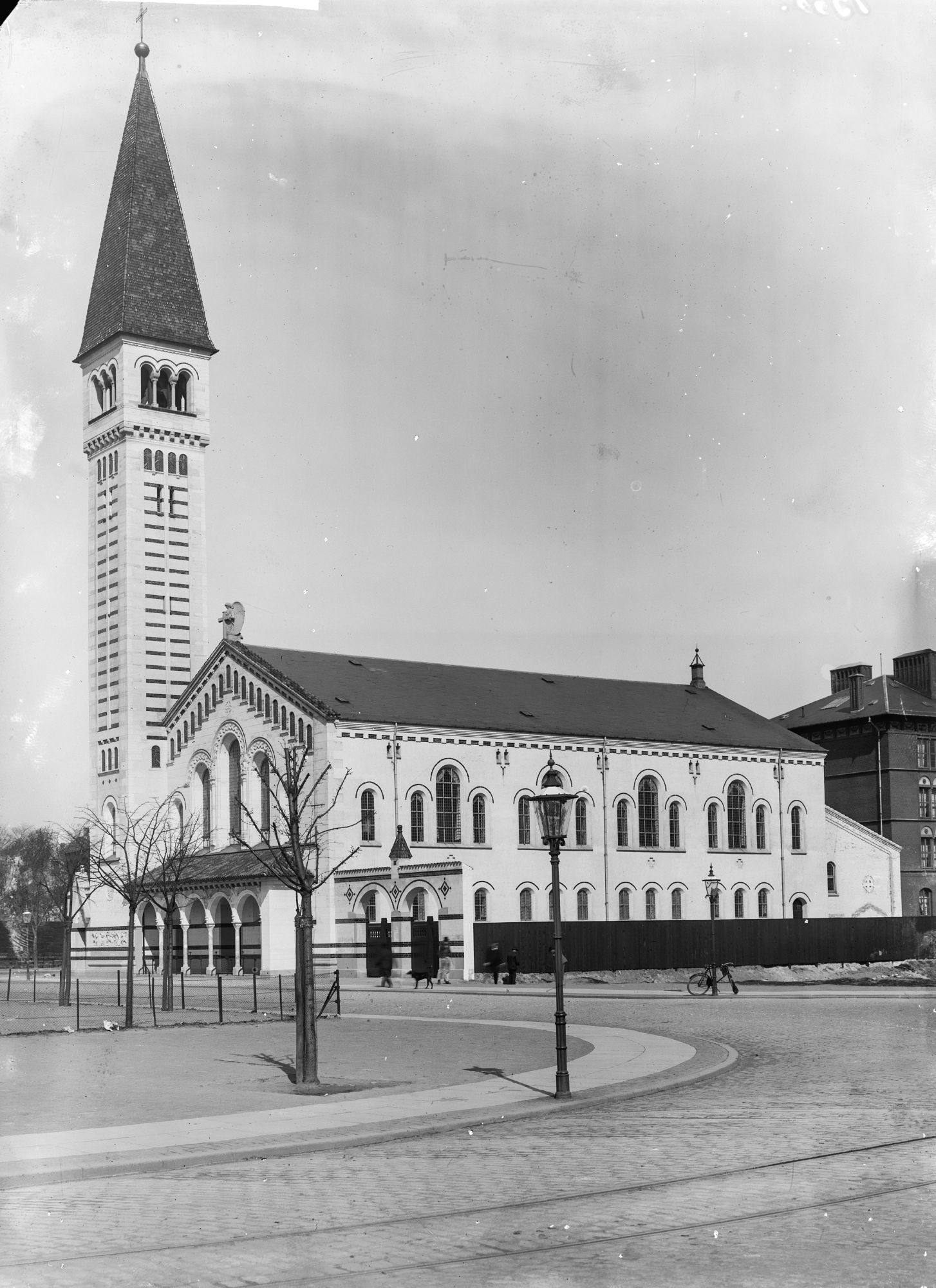 Enghave Plads preceded Christ Church, but only by a bit. Laid out in 1897, delineated by rows of chestnut trees, the square has been a vital outdoor living room for Vesterbro ever since. Like any good living room, it's been rearranged a few times. The new metro station is the biggest change, a natural evolution from Enghave Plads' days as a key streetcar and bus junction, but there have been countless minor adjustments as well - the children's play area, visible on the left of the present-day photo, with its granite frogs, dragon, and fountains, was only built in the 1990s.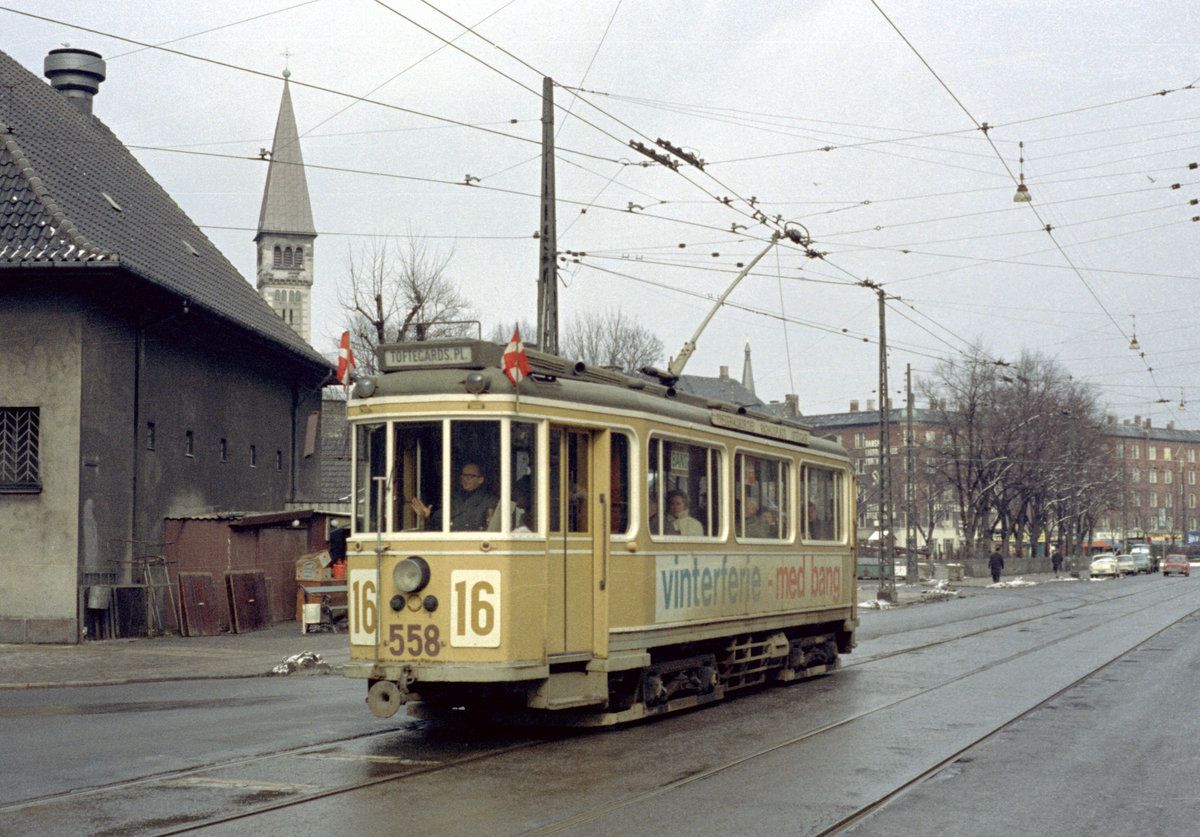 Production Files
---

---