It looks almost depilated after losing all its ornamentation - like a face with no eyebrows - but after more than 125 years as a school, the present-day Near North Montessori school must have great bones. Built through the efforts of Mother Lauretta Lubowidzka and Mother Mary Frances Siedliska, Holy Family Academy was designed by the obscure Chicago firm of Diethelm & Roy and completed in 1892.
On the eastern edge of Chicago's "Polish Broadway", the Sisters of the Holy Family of Nazareth opened up a novitiate (basically a convent exclusively for novice nuns-to-be) on this site on the border of Noble Square and Wicker Park in 1885. They also offered continuing education and night school classes. With their classes in high demand, within two years the sisters founded Holy Family Academy, which featured a full-time academic program and boarding school. The bilingual all-girls Catholic school became a key part of the neighborhood's Polish community.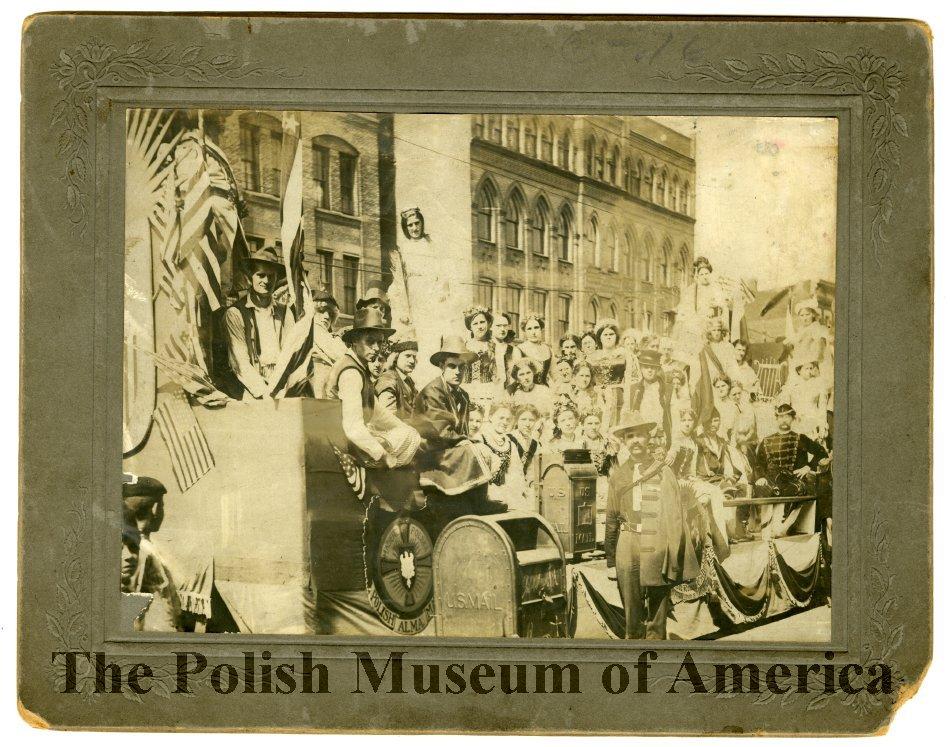 The architects behind the original neo-gothic schoolhouse, Titus Diethelm & Franz Roy, were a Swiss and German duo based in South Chicago who designed churches, schools, and commercial buildings in the 1890s, but have otherwise faded into near-total obscurity (it was insanely fucking hard to identify them as the architects of this building - I finally caught Diethelm's name in the Dziennik Chicagoski article about the cornerstone laying).

Holy Family Academy originally offered a boarding school education from first grade through high school. It continued to grow in the early 1900s, and the school hired prolific Chicago church architect Henry Schlacks to build an addition to the Academy in 1927 - the building on the right of the present-day photo.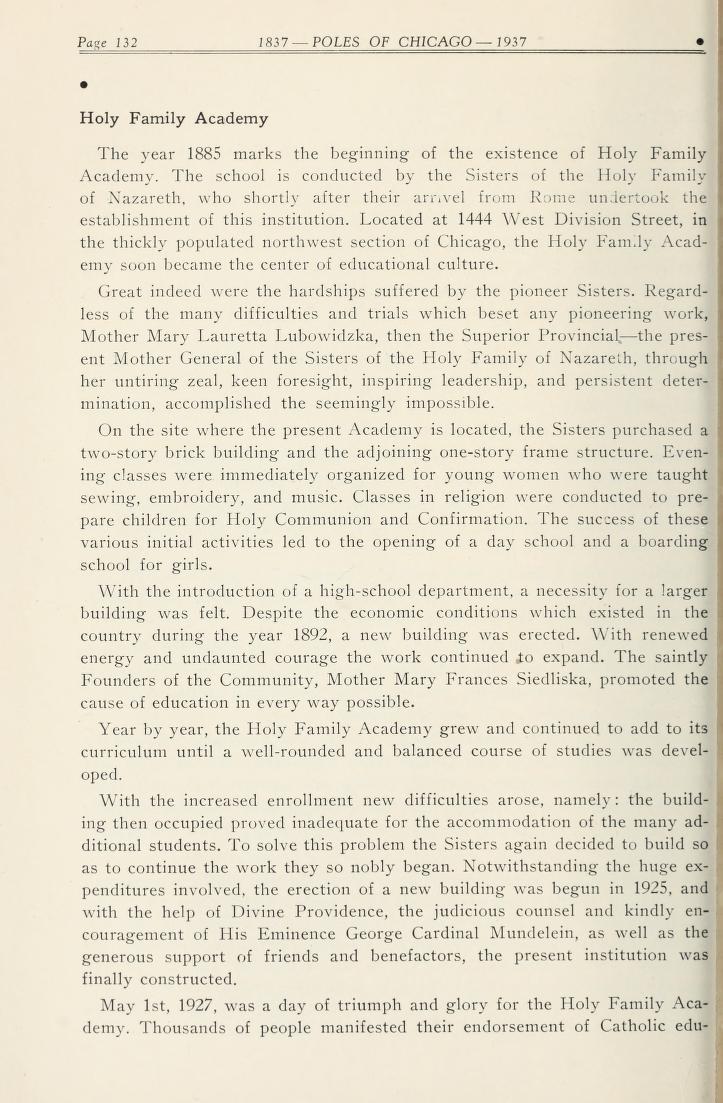 To create more space for classrooms and labs, boarding ended in 1945. Enrollment peaked in the 1960s at roughly 600 girls. Holy Family Academy stopped offering primary school education, operating exclusively as a high school. As the area struggled with disinvestment in the 1970s and 1980s, the student population dwindled - enrollment had plummeted to 207 by the time the school closed in 1988.
Parents at nearby Kosciuszko Elementary pressured CPS to buy the Holy Family buildings to relieve overcrowding. The CPS board voted (very late in the process) to explore the option, but by then a $1.3m contract to sell the building to Montessori was already signed (an annex was eventually built for the CPS school).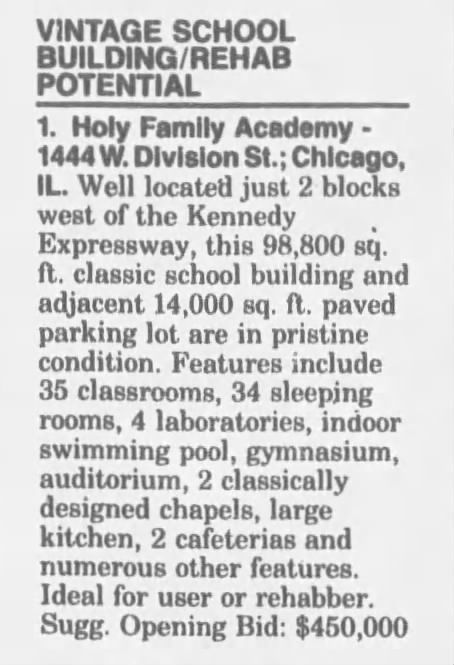 The private Near North Montessori School still occupies the building. The bright new brick on the left side of the present-day photo connects to a Ross Barney Architects-designed addition with classrooms, an innovation hub, and a rooftop farm that was completed in November 2019.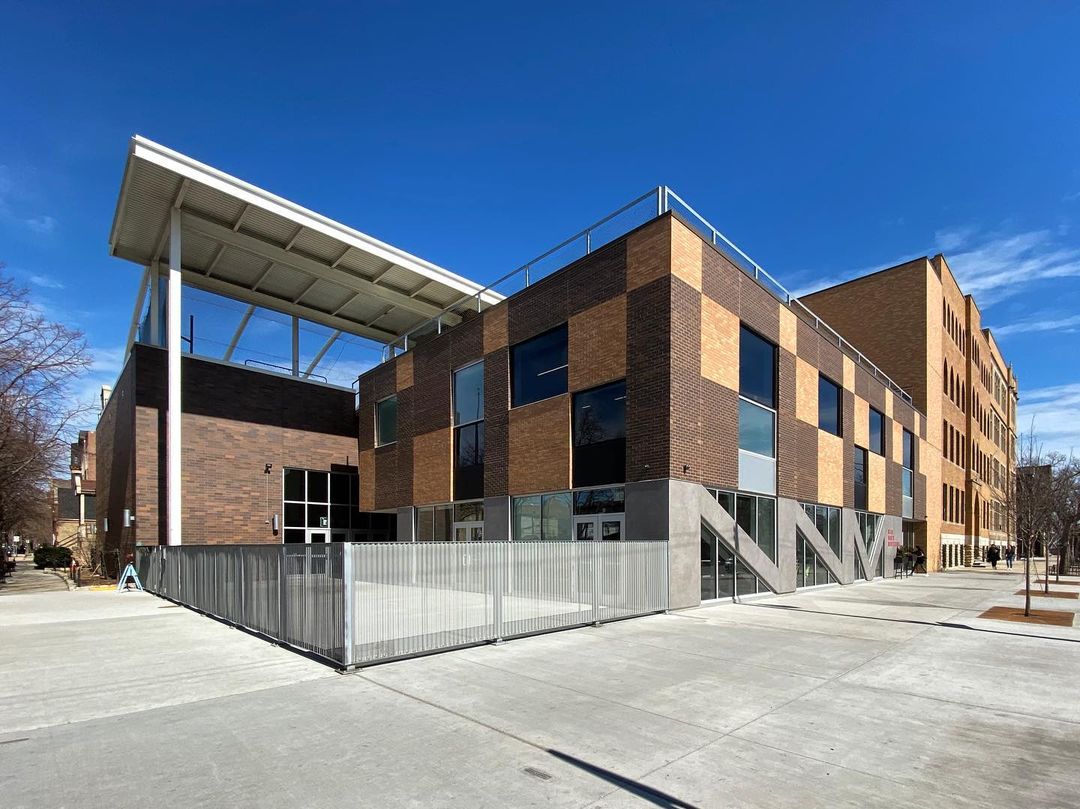 Production Files

---

---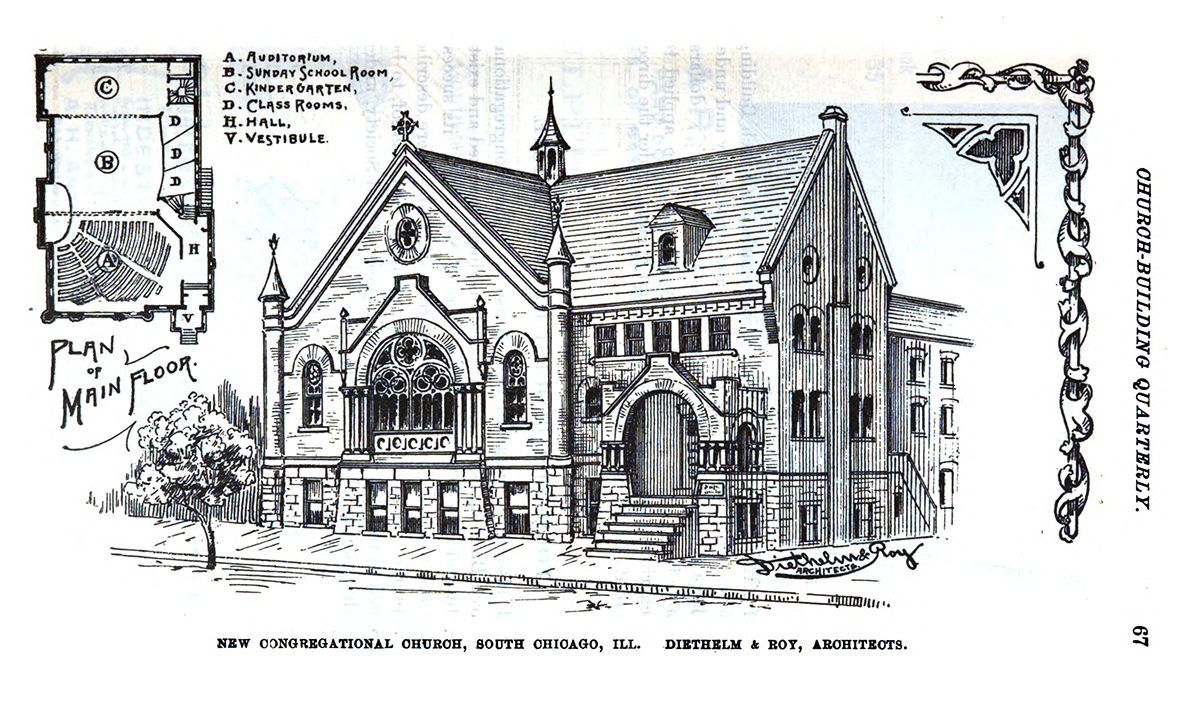 ---
I'm not going to dig into it, but the David Drazin Collection at the Chicago Film Archives apparently has footage of Holy Academy from between 1939 and 1946.