Gotta admit I didn't expect this one to still be standing - I'm pleasantly surprised that this old tractor sales and service center in Indianapolis is not only still there, but it's been rehabbed and converted into offices across the street from the city's 16 Tech innovation district. Before that nifty bit of adaptive reuse, though, it was built in 1947 to house the Dill Implement Company, an International Harvester dealer - that's an IH logo on the upright limestone marquee. Designed by the Foster Engineering Company, this was just one part of a multi-tenant, mixed-use industrial and commercial building that, besides selling farm machinery, also contained a restaurant, an oil change, a tire company, etc.
Dill Implement Co. was named for its owner, Erasmus Millard Dill. Besides his absurd name, the most interesting thing about Dill might've been his daughter, Virginia Dill McCarty, the first woman in the U.S. appointed as a U.S. District Attorney to serve a full term. The first woman to run for Attorney General and Governor of Indiana, she also served as president of her dad's company, although by that point they'd long since left this location in Indianapolis - Erasmus Millard had sold the company in 1952.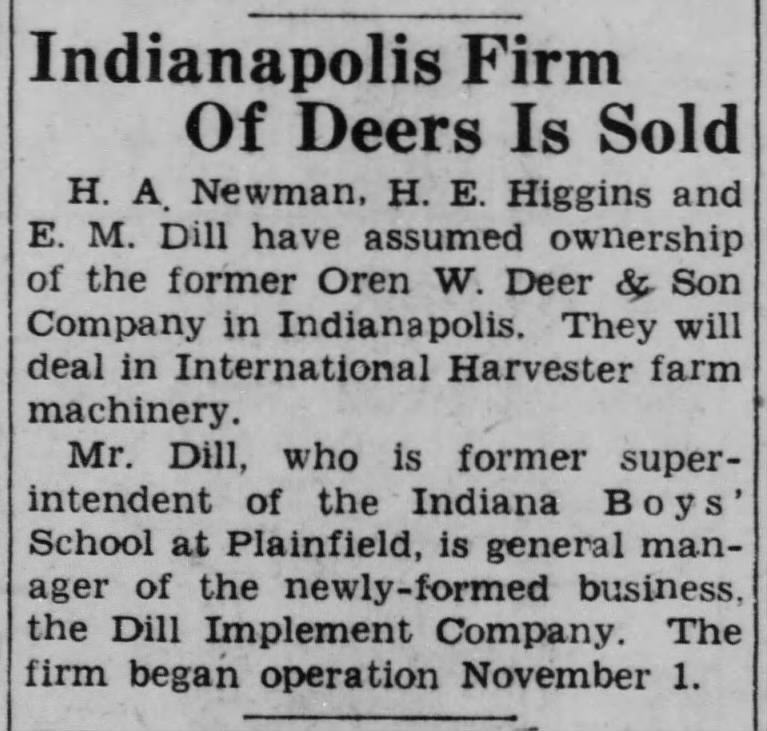 …I also may've exaggerated a little bit. There was one more thing that was interesting about Erasmus. Before he founded Dill Implement Co., E.M. Dill served as the superintendent of a juvenile prison in Plainfield, Indiana. Among the countless kids who were likely abused here (the US juvenile justice system is an utter disaster at best) was…CHARLES FUCKING MANSON (Dill and Manson may have overlapped briefly, but I can't verify whether they ever interacted).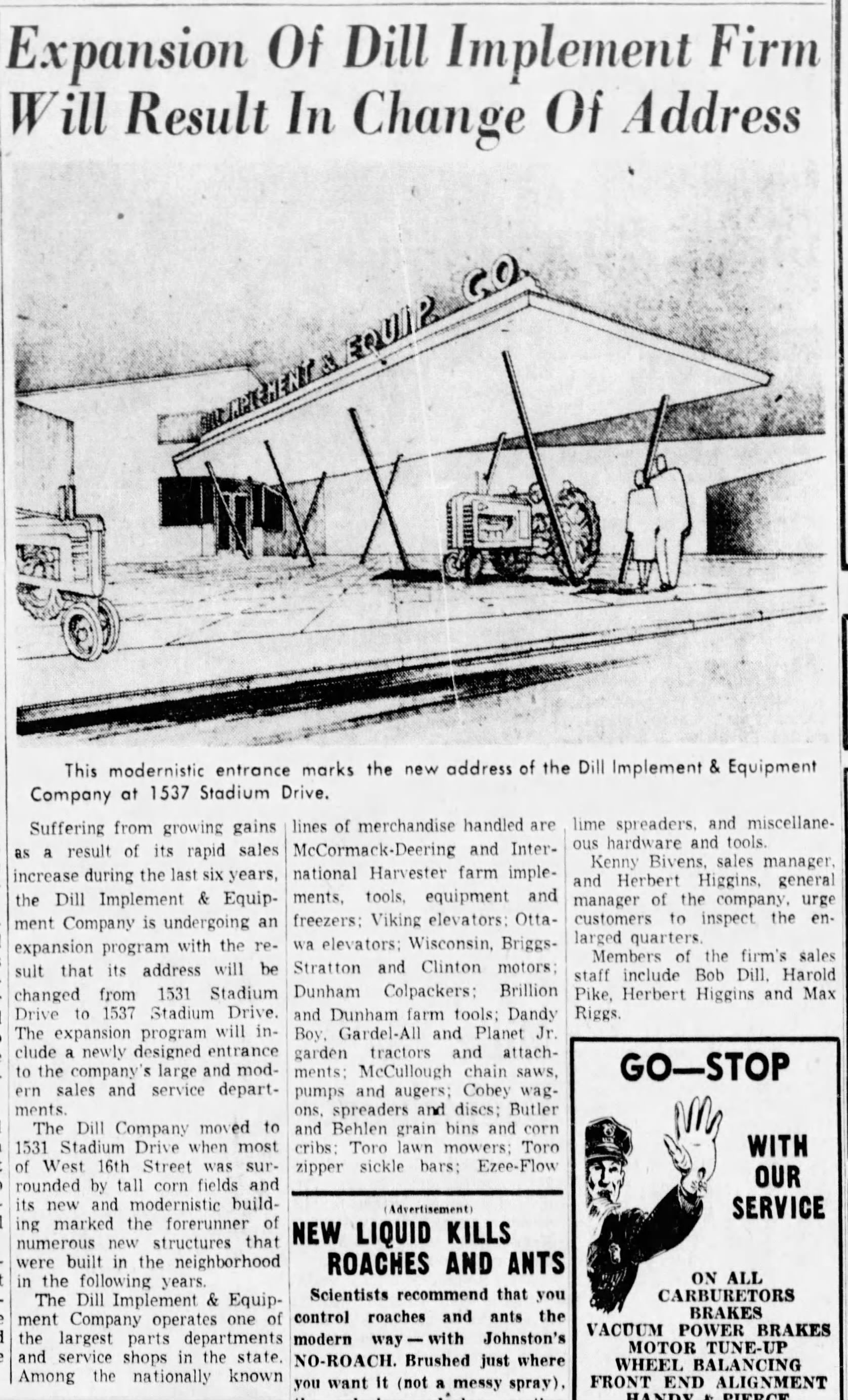 Pullman Trailmobile moved in in the early 1950s after Dill Implement left. The maker of semi-trailers, flatbed, refrigerated, carriers, etc. was once one of the US' largest truck manufacturers. The intermodal transportation manufacturer left this complex in 1977. After they left, in the midst of regular turnover, it housed companies like Ace Beverage Co. and Omega Foods, who supplied Indianapolis Public Schools, amongst other things.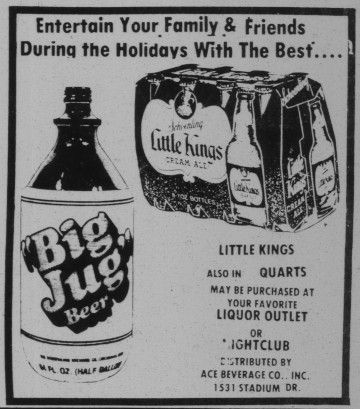 The land across the street was recently rehabbed and rebranded as the 16 Tech Innovation District, a non-profit development project bringing together financing from the city of Indianapolis, the Indy developer Browning, and the Lilly Endowment. This is a (relatively rare) positive example of public-private development pretty directly spurring adjacent private development - it would've been very easy to demolish this old farm equipment and automotive service center and unleash that embodied carbon, but instead the building was recently renovated and Schuetz Insurance moved in in 2021.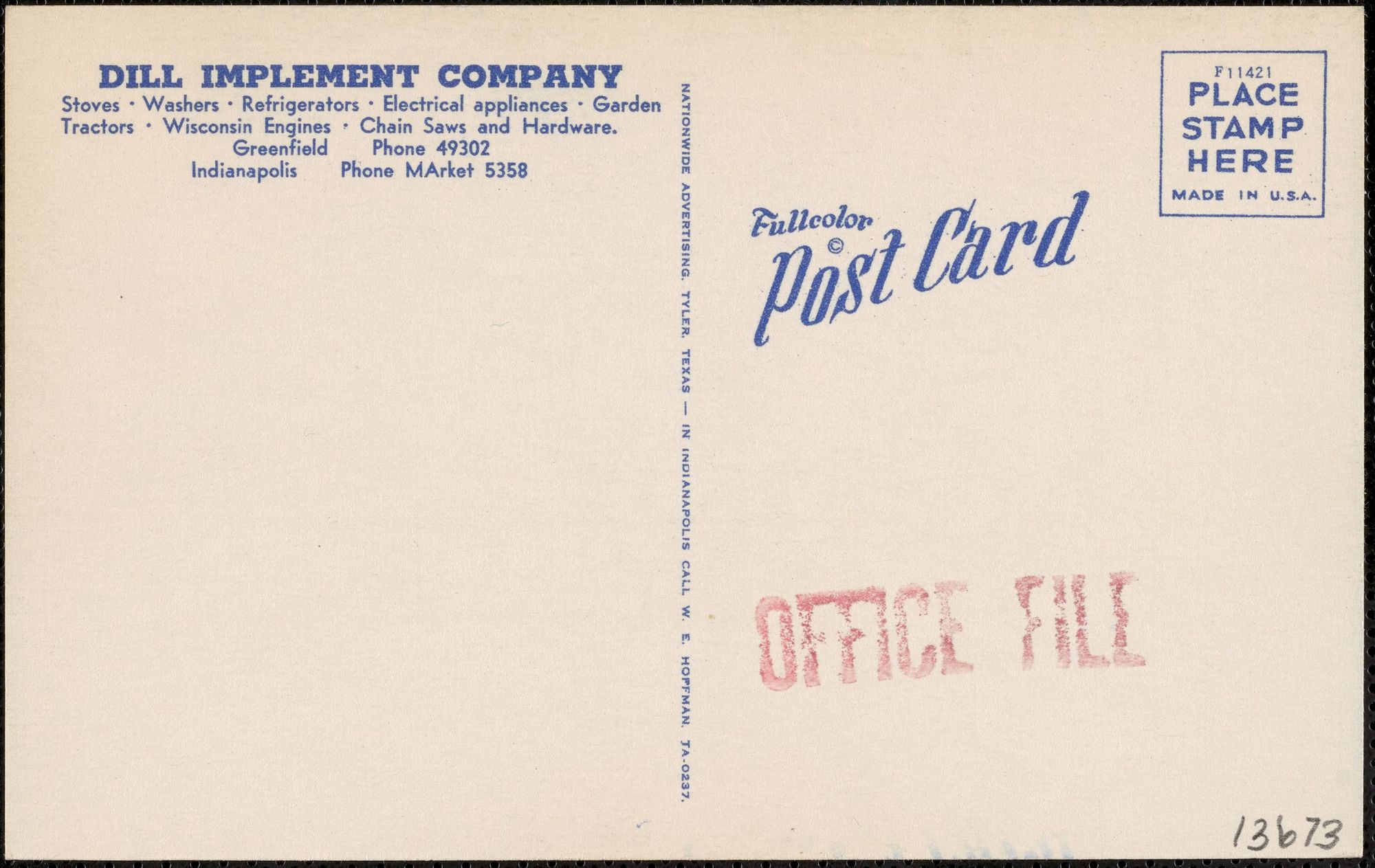 Production Files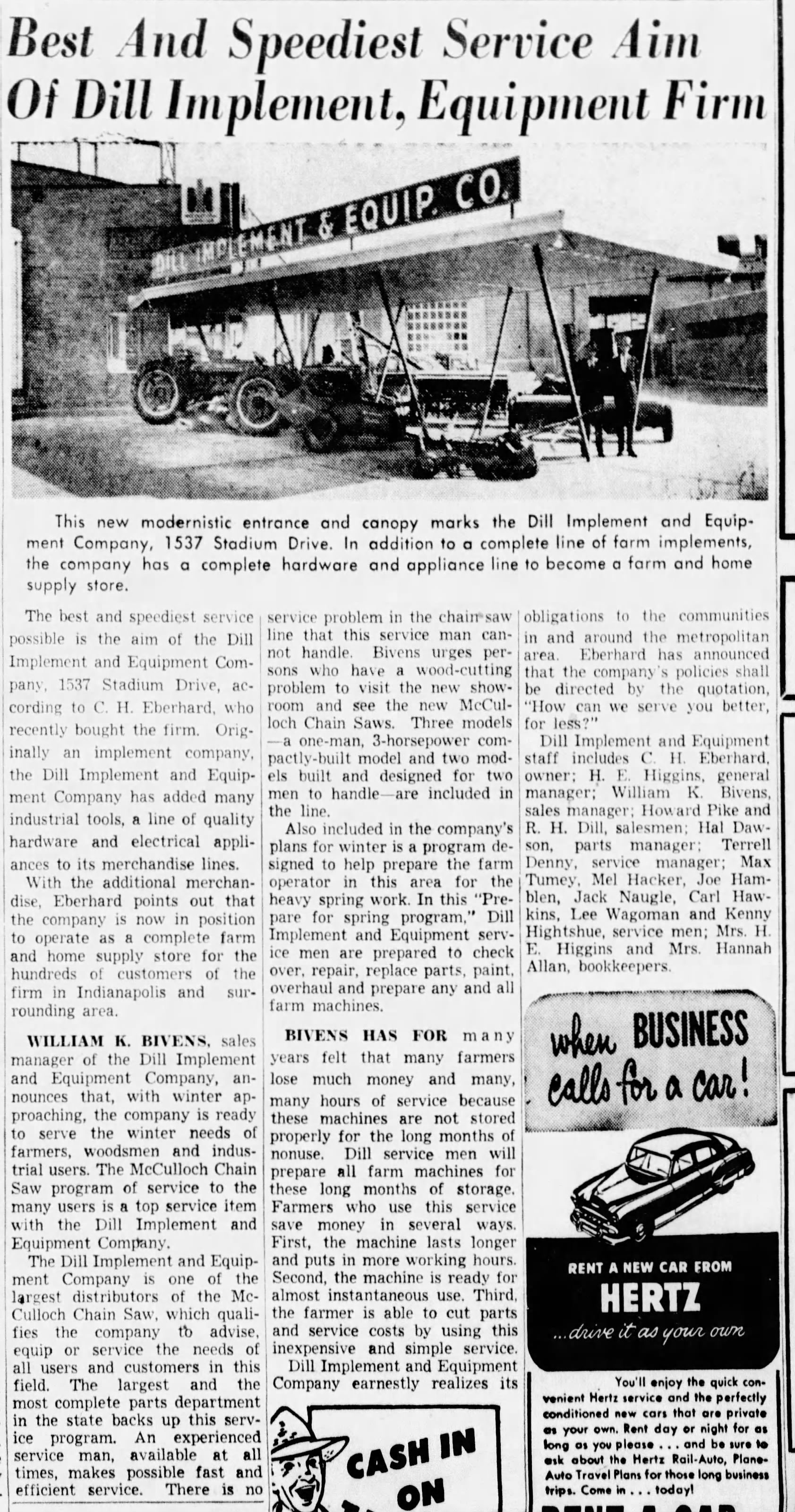 ---

---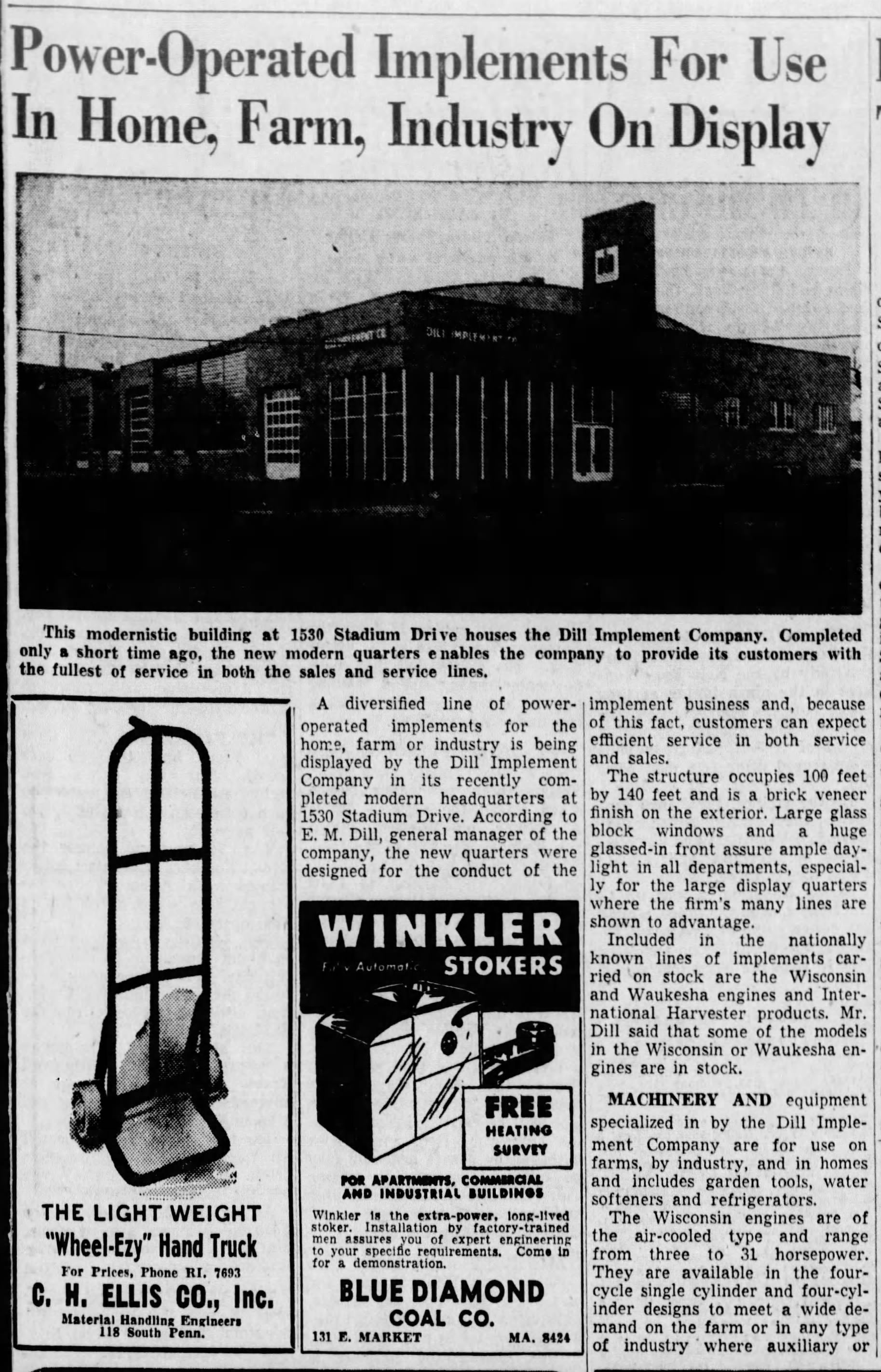 ---
Further Reading: